Easytape® was invented in the 1970s. Back then, Japanese chiropractor Kenzo Kase developed kinesiotaping. In 2005, Dutch company Msys BV and Meducation introduced European clients to the Easytaping approach derived from kinesiotaping. Therapeutic tape Easytape® was designed in cooperation with Swiss and Dutch professionals.
Quality management system
Our quality management system monitors the product qualities like adhesiveness, stretch ability, etc. Together with Meducation and manufacturer we can guarantee Easytape® has the highest quality. Easytape® is TÜV registered.
MSYS Medical Systems
Msys BV produces Easytape®. Everybody has the right to live a life without pain. More and more therapists get trained in this effective treatment and Easytape® thus increasingly relieves patients' complaints.
Easytape® is one of three products made by Msys. To learn more about the Pelvictrainer® and the Medicalbench®, please visit our website www.msys.eu. Msys products provide you with whatever it takes to offer your patients effective kinesiatrics based on medical treatments.
Innovative measuring tools based on approved measuring techniques. Cooperating with the patient, the expert will test and define the impact on the complaints. Train the pelvic base to relieve or prevent incontinence.
Sponsorship policy
Sponsorship applications may be sent via the contact form.
Contact
Do you want to become an Easytape® distributor and/or an Easytaping educator? Do you have questions about or products? Contact us and ask us about the conditions.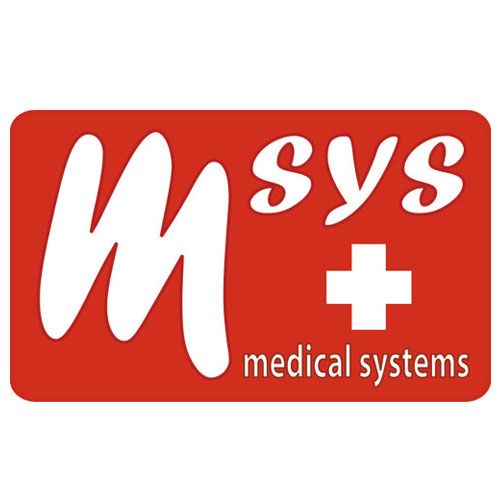 Msys B.V. / Henk Kwant
Email: info@msys.eu
Tel: +31 34 240 8760
Web: www.msys.eu/en
CoC: 08110794
VAT-nr: NL 811.45.111.B01